Dunlop padel Rackets
New collection of Dunlop padel Rackets for 2019, the best prices as always you can find them in Padel And Help, all the Dunlop news in our online store for online.
The new rackets of the multinational for this year, has as a novelty the Dunlop Nemesis and the Dunlop Nemesis Control G1, a multi-purpose shovel and another control respectively.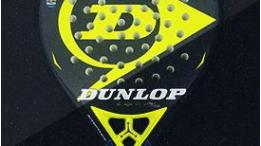 Sorry for the inconvenience.
Search again what you are looking for